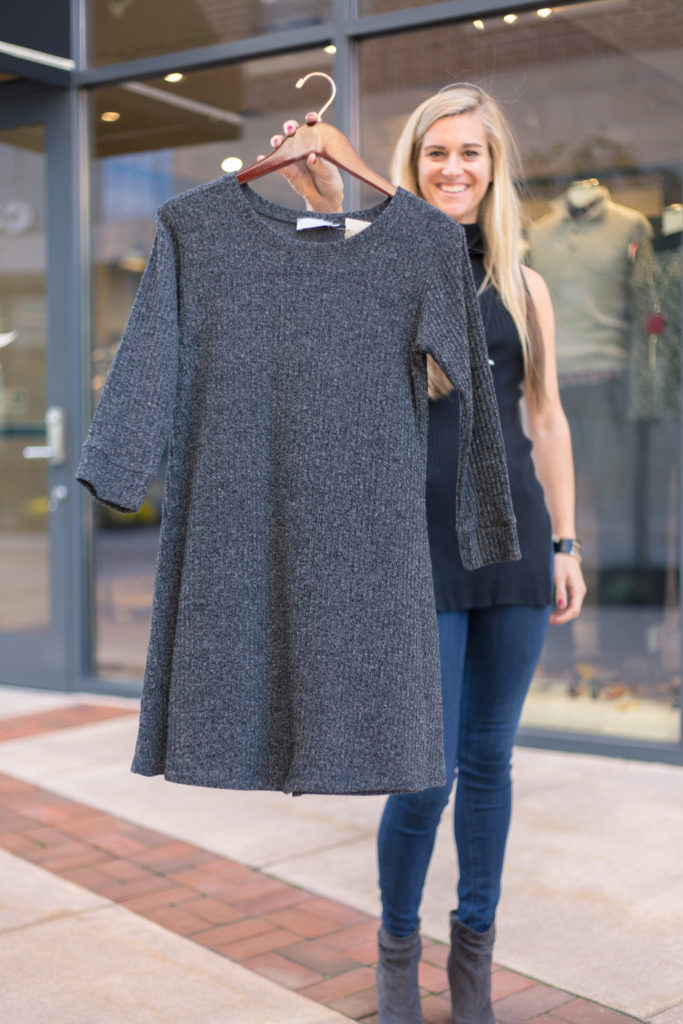 At first glance, this simple gray dress by Veronica M doesn't seem too exciting. Besides providing a classic and comfortable fit, this dress seems quite plain. It's very easy to think this of many basic clothing pieces. However, it's what you can do with these basic pieces that make fashion exciting and unique. To us, this elegantly simple dress is an opportunity to add personality, and a chance to accessorize! Here are five looks we saw from this one dress:
---
Simple Elegance: This look is perfect for those mornings where you only have 10 minutes to get ready. Add a statement necklace to a simple dress, slip on your favorite pair of booties, and you've got one simple, yet elegant, look. You will look great, and ready to take on the day. It's like you barely even tried!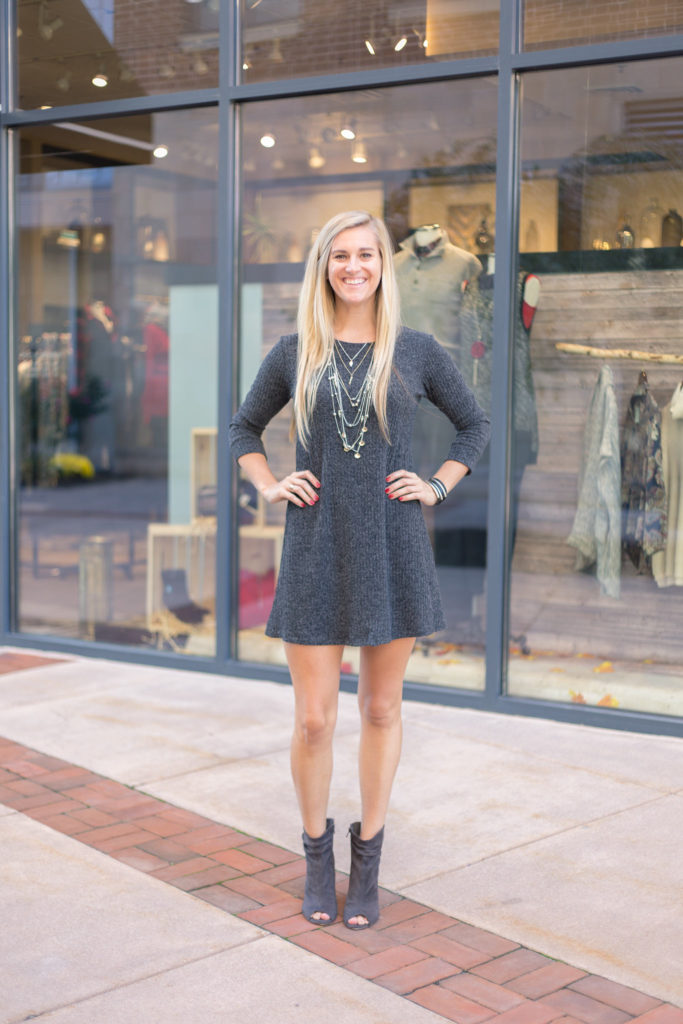 layered necklaces // wrap bracelet // faux suede booties
Layered Comfort: For those who don't want to give up wearing dresses in the cold, this look is for you. This layered outfit is great for breezy fall nights around the city. Though this look is happily gray, a pop of color with a tote or water bottle adds just the perfect touch of fall vibrancy.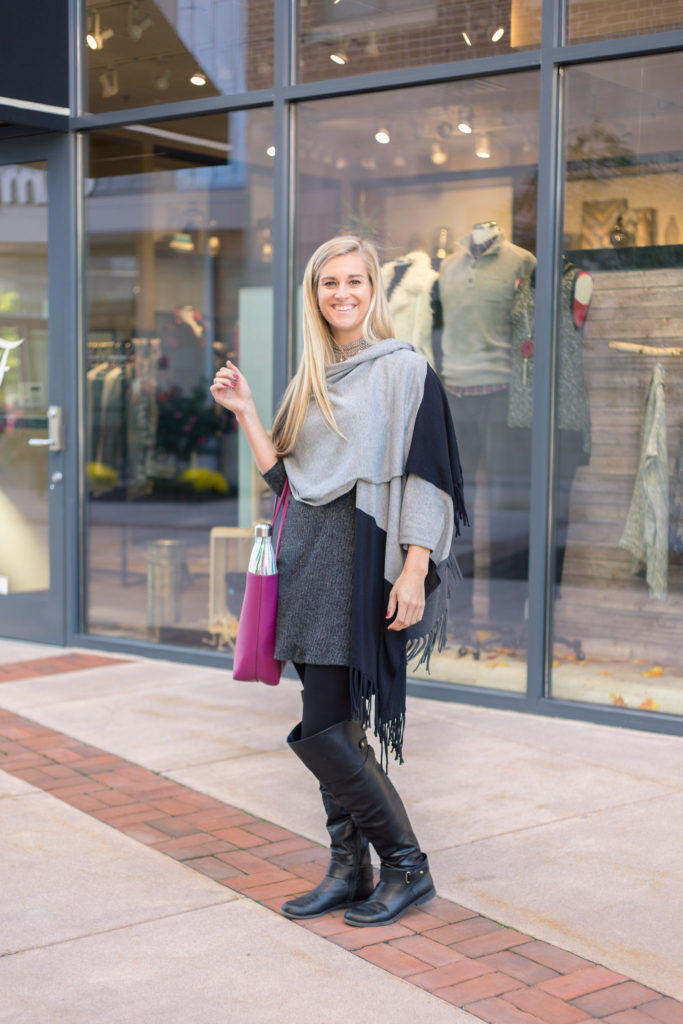 Project J fringe poncho // S'well bottle // reversible tote // black tights // thigh high boots
Everyday Denim: A classic look in any season, this denim jacket helps bring a more casual feel to this dress. We also added a matching scarf, because what's fall without a beautiful flowing scarf wrapped around your neck? Oh, and of course we added a pop of color with these fun plum booties.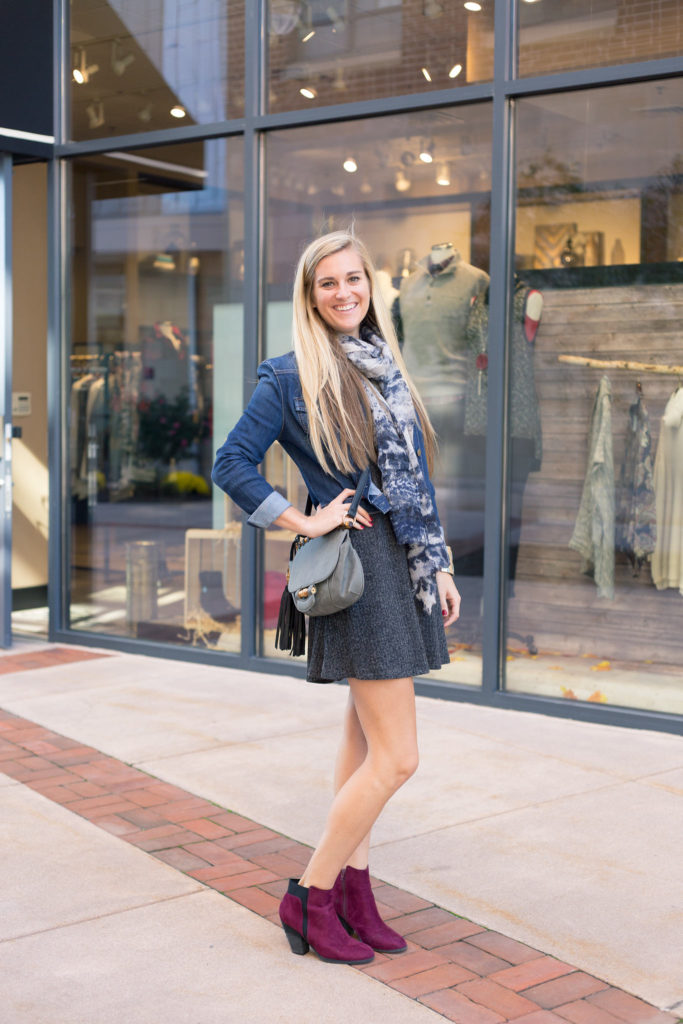 Level 99 jean jacket // scarf // cross body bag // plum booties
Edgy Chic: With the choker necklaces coming back in style, we took this opportunity to go for an edgy look. This faux suede jacket by BB Dakota adds just the right amount of beige to bring out the texture of the Veronica M dress. With the addition of strappy heeled shoes, this look is ready for night life.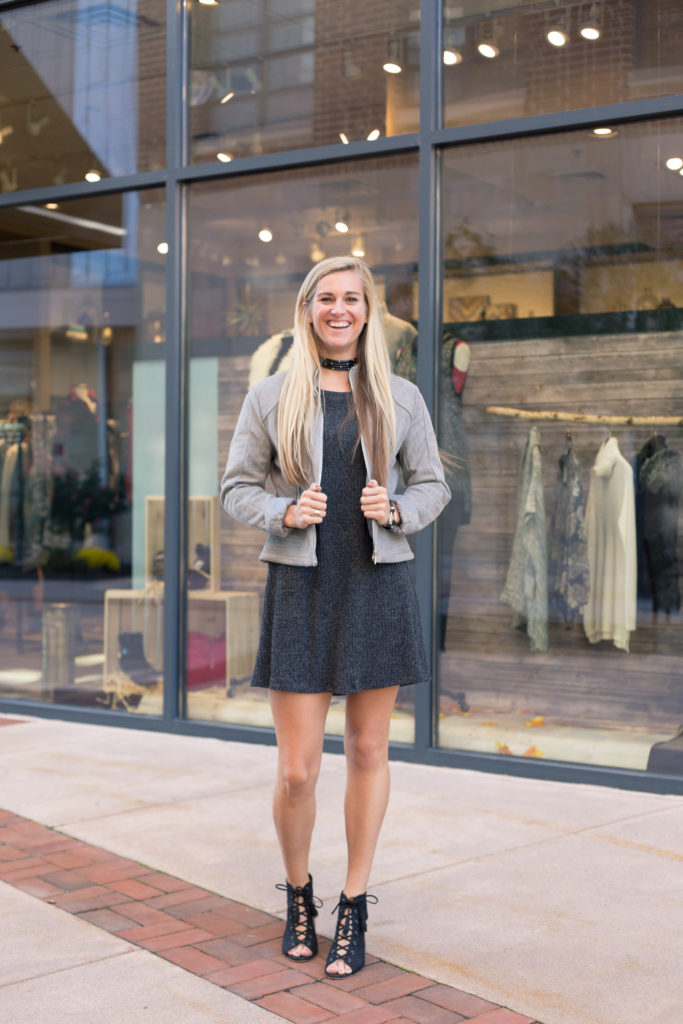 BB Dakota faux suede jacket // choker necklace // strappy heels 
Just Fur Fun: Faux fur is a huge trend this season, and we are taking full advantage of that! This fun and flirty look is perfect for the early days of fall. When the days are still warm enough to wear a dress, but just breezy enough to add warmth with a cozy fur accent. AND just to add a little more fun flair, we added a statement necklace that really pulled the look together.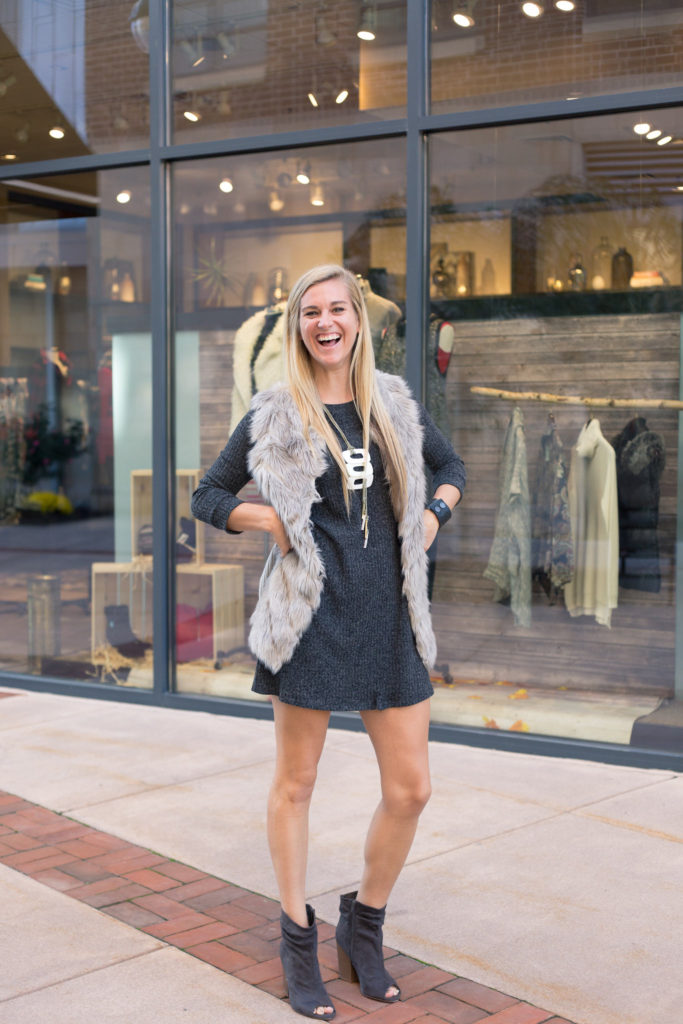 faux fur vest from Cliche // Fun funky jewelry // faux suede booties
Sometimes it just takes a little bit of inspiration, a trusty handbag, and a trendy jacket to make one simple dress something absolutely stunning! What other looks can you come up with for this beautifully simple dress?