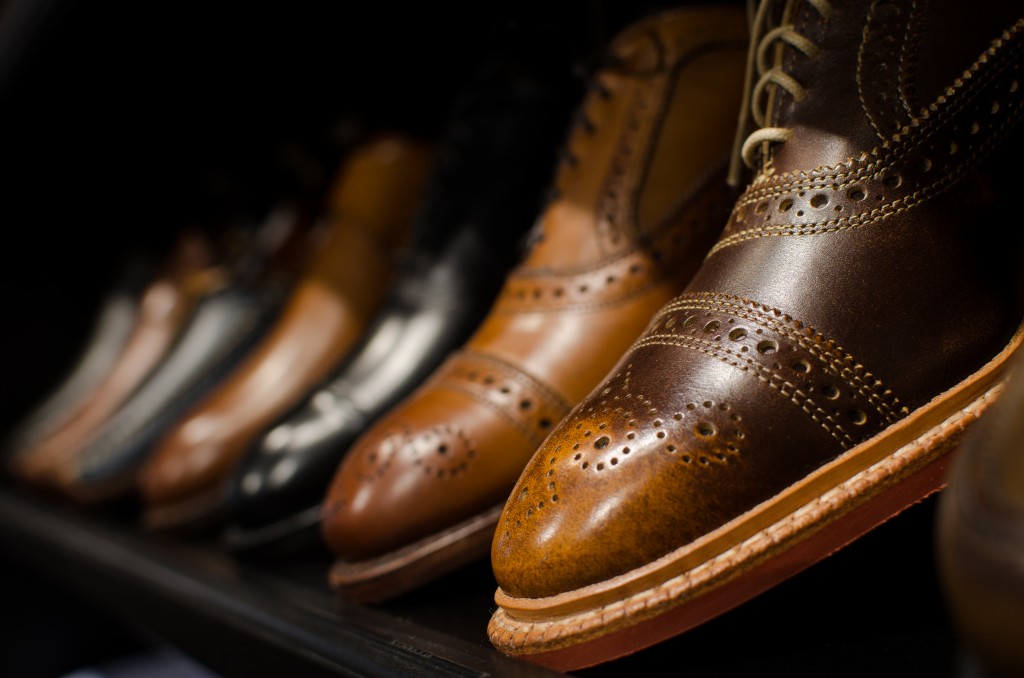 Great brands are nurtured, not launched.  Iconic brands are typically the result of passionate coddling by an inventor, an entrepreneur, or a family.  Once successful, emphasis on relationships and integrity in all operational facets tends to occur naturally in this environment.
Allen Edmonds, like Filling's was founded and operated by owner families for decades.  The principles of hard work, honesty, humility and trust are cornerstone values of each company.  The parallel stories are remarkable.  Despite depressions, world wars, dress down, foreign competition, discount operations and the internet we've both thrived.  A quintessential 'American Original', Allen Edmonds has been creating timeless, custom-made men's dress shoes and casual shoes since 1922, using only premium leathers, and a handcrafted 212-step process. Their impressive line covers all manner of traditional men's footwear – oxfords, loafers, boat shoes, boots, driving shoes, golf shoes , wingtips, and penny loafers.
Filling's is proud to be associated with the Allen Edmonds brand.  The heritage of quality is perfectly matched to Filling's view of fashion.  Good product, good variety, well priced with an abundance of service fosters generational relationships.
We came to each other rather late in life.  This simply means our second century in business will be that much more rewarding!