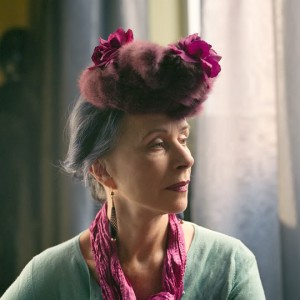 Brands—they're everywhere and tend to be a bit overwhelming. Here at Filling's Clothing, it's our responsibility to find the best of the best and bring them home to Lancaster for our guests. When shopping at Filling's Clothing, we want you to feel no doubt that we've made the time and put forth the effort while choosing the finest lines available. Our guests should arrive expecting the best and walk out wearing it! Our most recent addition comes from the inspirational Beatrice Ost Collection.
Best described as eloquent, articulate, witty and wise, she's a woman of many trades.  After taking one look at this innovative designer, it's apparent that style is not what we wear, but how we wear it.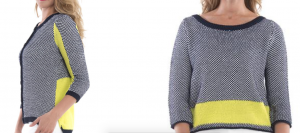 Though you may just be hearing about OST for the first time, her sense of style stems from many years of appreciation. A recent focus via The Coveteur, Beatrice Ost was asked about her first fashion memory. She responds – "'[My first fashion memory?] Perhaps I was 5, when I took my father's ties and used them as a belt,' she reminisced. 'And the aunt coming to visit in high heel wedges and broad shoulder jacket with a fox fur casually thrown over.'"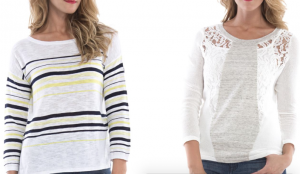 We believe that the quality of OST's collection is an immediate result of her passion! She believes we're all to lead bright and bold lives – and her clothing speaks directly to that message. In 2009, Ost interviewed by Stylelikeu and was quoted that, "…her greatest inspiration is the warmth of people." We believe HER warmth and passion make this line particularly unique and a pleasure to have here at Filling's Clothing. Snuggle in to one of these snazzy sweaters; we know you won't be sorry.