The word "legend" gets a lot of mileage these days. You can be legendary, a living legend, or a legend in your own mind! But literally, being a legend means being very well-known for doing something extremely well. That's why Bobby Jones clothing truly embodies what it means to be legendary.
Their clothing, whether it's shirts, sweaters or outerwear, is a measure of the man the clothing line is named after. Bobby Jones the man was an athlete who introduced America to golf on a wide scale, dominating the sport while always remaining a gentleman. He was stylish, classy and at the top of his field. Bobby Jones sportswear has worked hard for 25 years to maintain those high standards with every piece of clothing they create and it shows.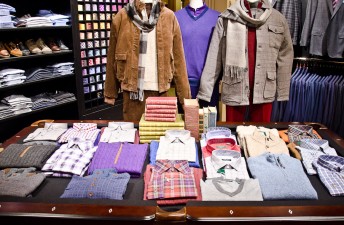 Cuts, colors and styles go in and out of fashion. It's the intangibles behind those things that never do. That's often how things or people become legends. Quality, comfort and a winning attitude; Bobby Jones sportswear keeps the name and legend of Bobby Jones alive by keeping the highest standards behind every piece of clothing they make. For sport or for leisure, Bobby Jones is the go-to sportswear of choice for today's gentleman.