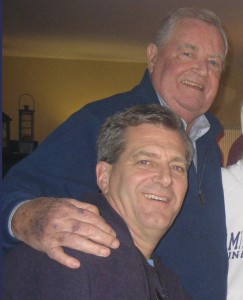 I was fortunate to have worked for/with my father Jay William Filling every day for 32 years. As a small business owner daily life and business life are not separate. He, along with an incredible mother, taught me everything by example. Business is part of life…we live it.  Follow the same principles at all times.
His unspoken tenets were simple common sense:
No one goes through life undefeated…AND, character is enhanced by your losses. Profits are not always measured in dollars. Own your responsibilities and be accountable to them. Life is far less disruptive when things are done right. Leaders who forget the fundamentals like blocking and tackling will soon be followers.
My father was humble in his teachings. He taught only by example because he allowed each individual to form values that reflected themselves.
I am fortunate to have had him in my life for so many years. I miss him every day.
Thanks Dad.
~Jay
Have a few words of advice from your Dad you'd like to share?  Submit it here, and we'll include it on a blog post this Sunday for Father's Day!