For those who have not had the privilege to meet Jay Filling, he is a man of class and style. Not just in how he dresses, but how he carries himself. Jay is the 3rd generation owner of Filling's Clothing, beginning his journey as a 10-year-old, mopping floors, counting inventory, and painting rental units in the summers. He began working full-time with a business degree from Penn State in 1979.  His graduate degree came from his father, Bill Filling, who taught so much to so many. No one could have been a better mentor for him.
Now, owner of the store, Jay enjoys building relationships with customers and staff, some spanning 3 or 4 generations. On an operational level, he enjoys managing inventory, especially in the busy periods and most importantly developing strategies for growth in a single store footprint. Outside of work, Jay enjoys reading, cooking, hiking, golfing, and has recently rekindled his lifetime love of skiing.
Here are some more things about Jay to give you a hint of what you will experience when you shop with him in-store: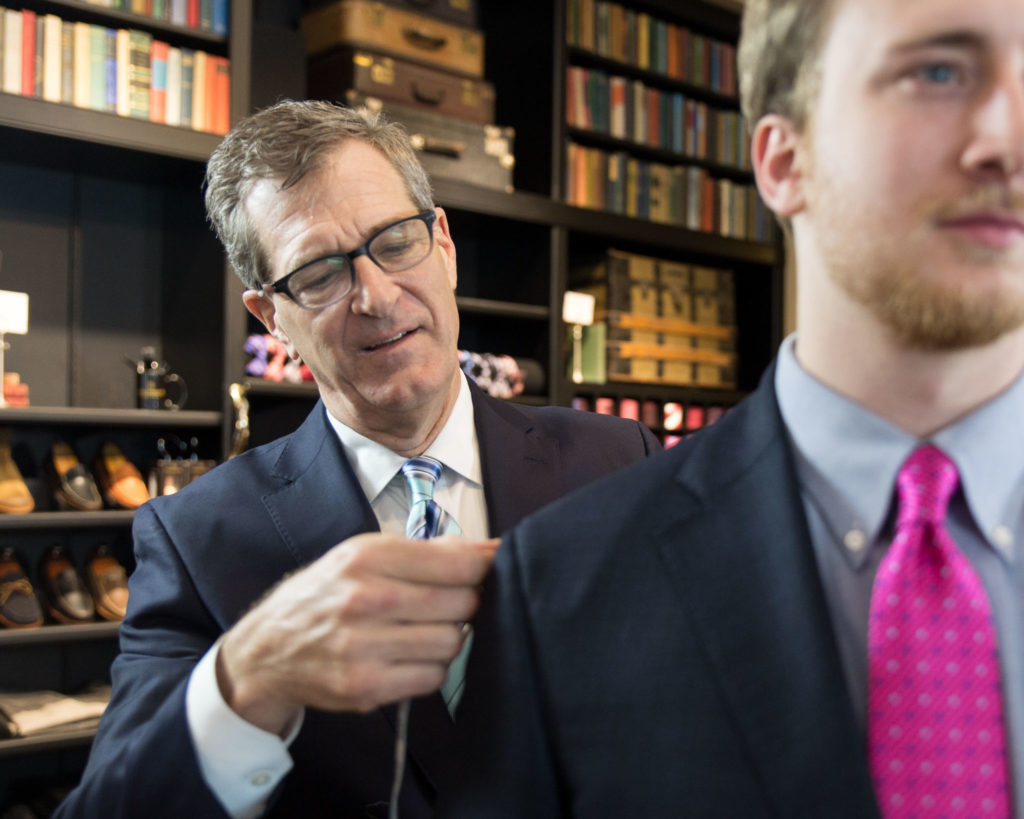 His Style: Classic. Integrity. Honesty.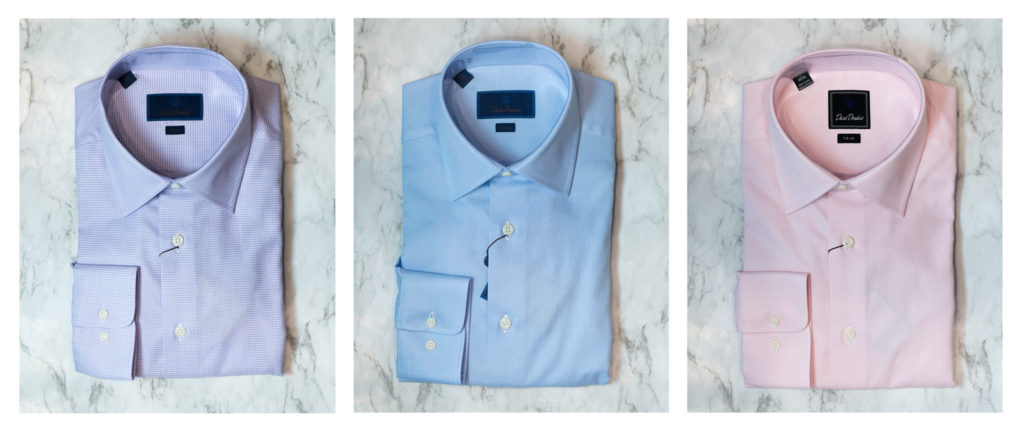 Favorite Colors To Wear: Blue, Pink, & Purple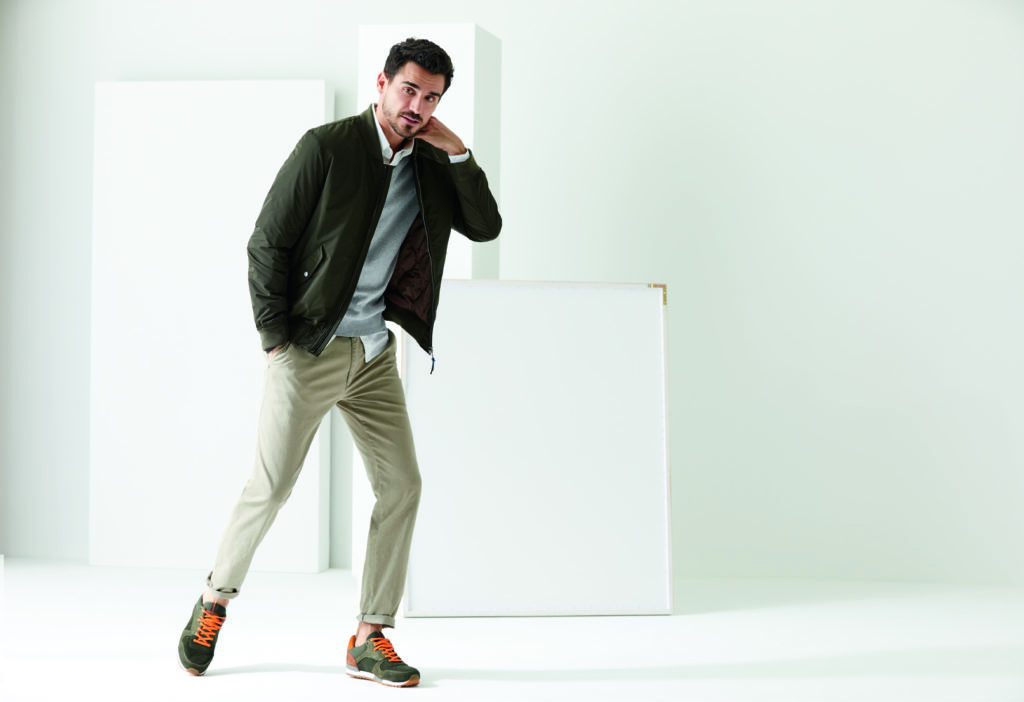 Favorite Filling's Brand: Brax & David Donahue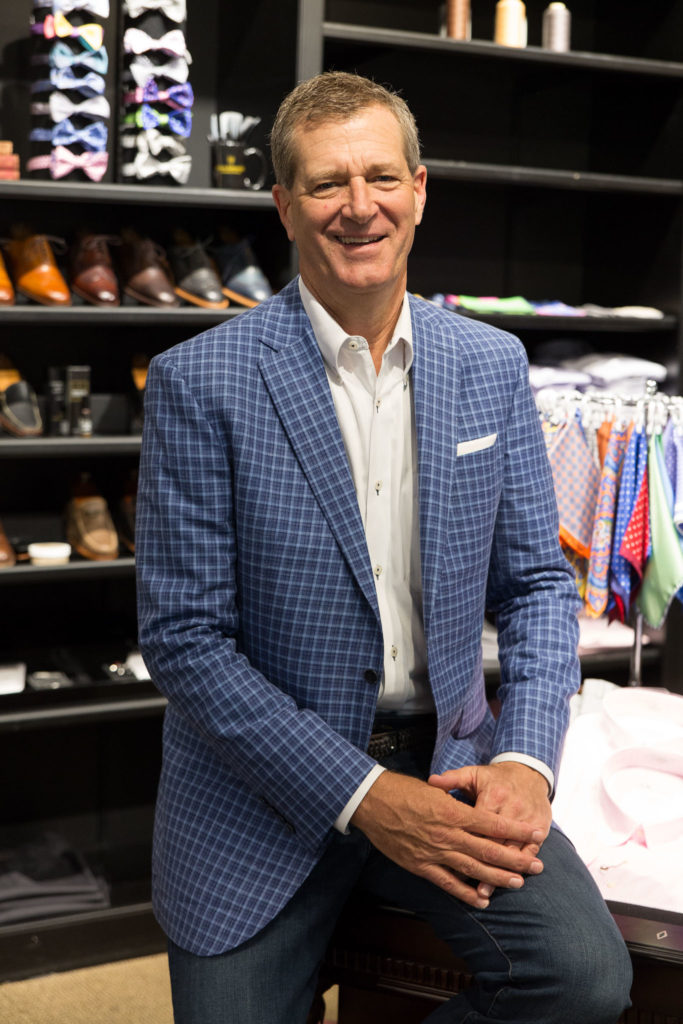 Favorite Trend: Sportcoats with dress or casual pants, a complimentary simple shirt or white shirt with tricked up buttons.
Advice From Jay: Find your personal style and emphasize that as your identity when it comes to dressing. You make a statement every time you get dressed. Why not put your best foot forward? Find a professional capable of assisting you, this should ensure finding the proper fit as well. Dressing for success may look different today, but the efficacy of the practice remains.