Save 20% OFF Men's Custom Clothing!
September 26th – October 5th, 2019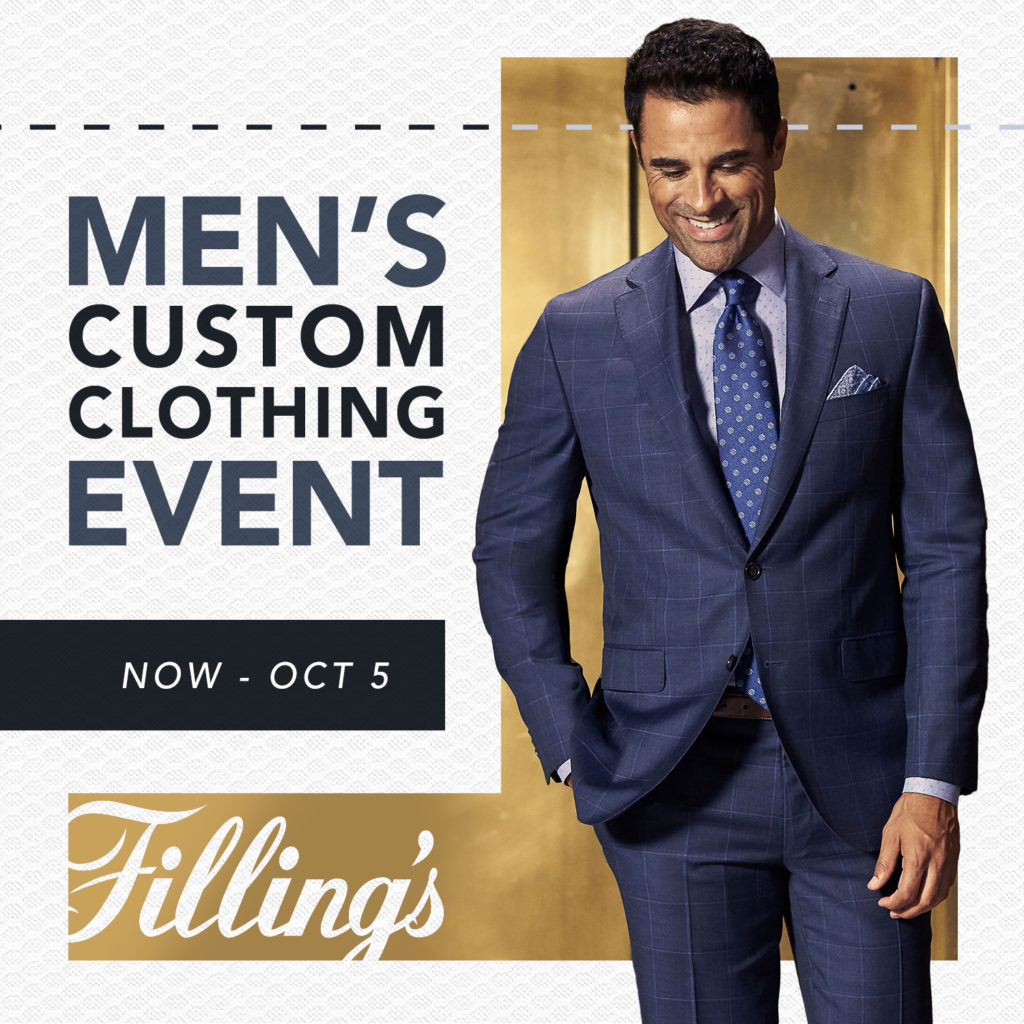 Shop the latest styles and fits in custom menswear from some of our trusted brands such as Jack Victor, David Donahue, Samuelsohn, and Trinity.
These high-quality vendors hand-craft each suit, sport coat, shirt, and trouser to your exact measurements, making it truly a one of a kind piece.
Be sure to drop by College Row and browse our selection before it's too late!