We are proud to introduce three new men's brands to our store. Focusing mostly on shirts and neckwear, Hagen, Calder, and Bugatchi highlight timeless styles for the modern man. These brands, although somewhat different in style, have the same standards of quality and craftsmanship that we are committed to providing for our customers.
Hagen
Hagen was founded by Hagen Peyser, who has more than 25 years of experience in the menswear community—including holding previous executive positions at David Donahue and Robert Talbott. The focus of this Spring/Summer Collection is luxurious fabrics, finely detailed stitching, buttons, buttonholes, and premium packaging. The line of clothing is entirely crafted and manufactured in Europe.
Beginning in 2018, Hagen now provides a full line of men's sportswear collection of shirts, knitwear, sweaters, and soft jackets. "My goal is to build a company that does business in just the way that I learned from the Audrey Talbott; put the customer first and treat them like family. Build great quality and stylish products."
01 of 04
02 of 04
03 of 04
04 of 04
Calder
Woven sport shirts in beautiful colors, soft fabrics, and timeless essence is the focus of Calder. Almost every piece in the collection is designed directly with European mills, making each shirt a limited edition. These premium shirts contain mostly mélange yarns and luxury details, such as mother of pearls.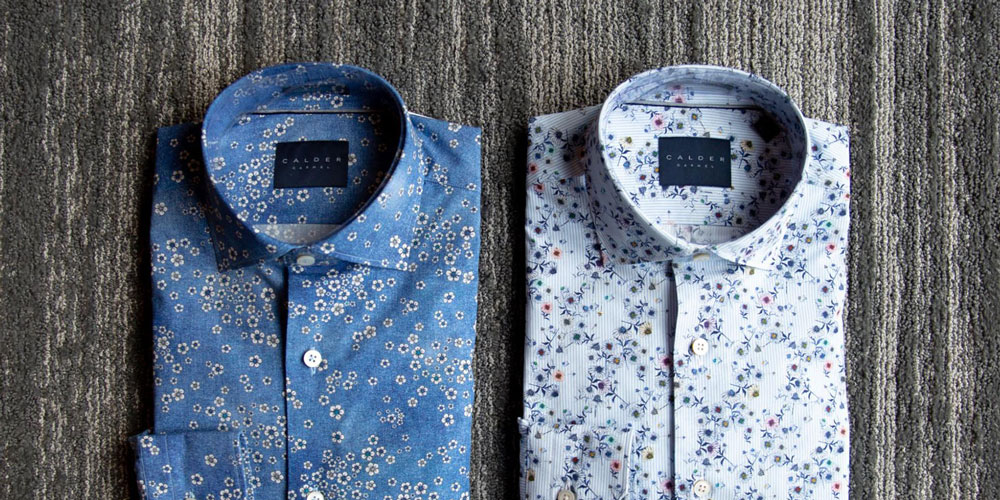 Bugatchi
Classic, timeless, bold, and colorful are how we would describe our new Bugatchi collection. Established in 1981, this Italian made clothing company has unparalleled craftsmanship and quality with every material used from the finest European mills. They specialize in creating everything from sportswear to accessories to outerwear; each piece reflecting innovation, resilience, and strength for the modern man.
01 of 04
02 of 04
03 of 04
04 of 04
Stop in and discover these new brands and our full line of New Arrivals for yourself this week!