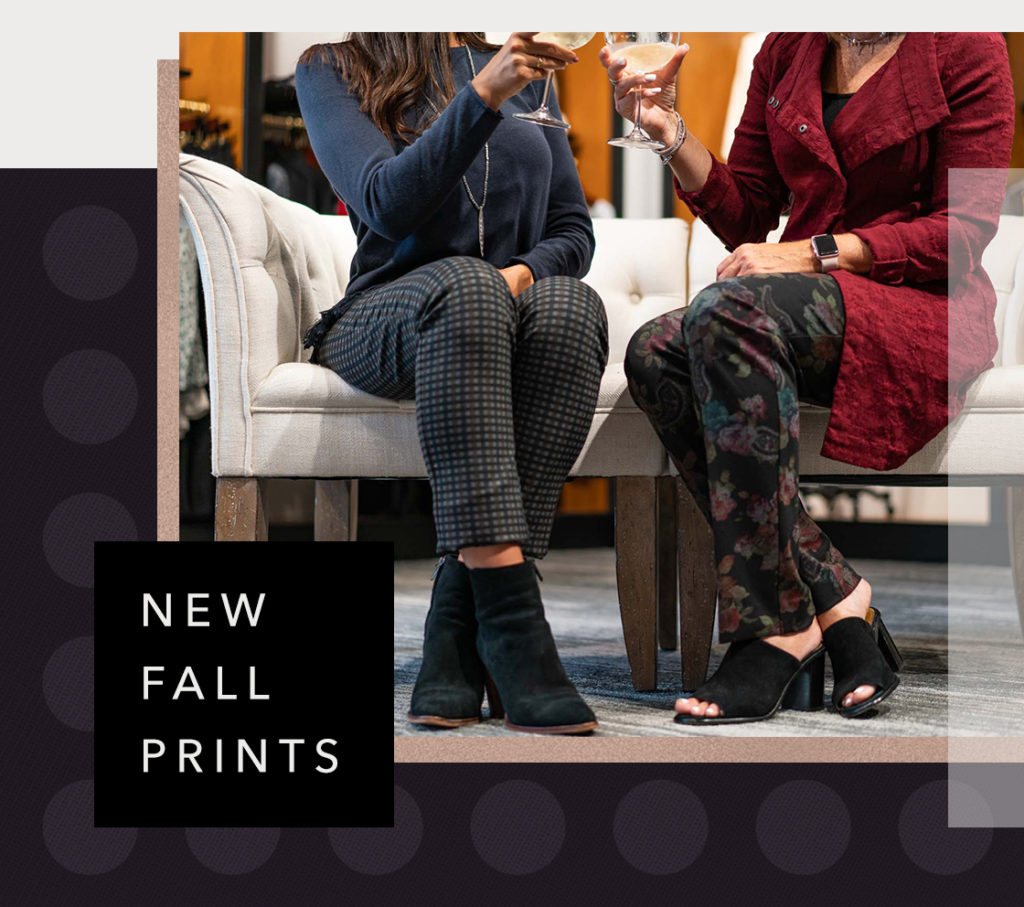 Join us for our Printed Pant Party on Thurs
day, September 20th from 11am – 7pm!
Prints are versatile, trendy, and the perfect way to spice up your outfit! Stop in during our Printed Pant Party and let us introduce you to your perfect prints and how to style them!
Shop during the party and save 20% OFF all printed pants from your favorite brands like Raffinalla and Up!Pants.